Ever heard of the saying "Love conquers all"? Well, Disney's latest movie, Raya and The Last Dragon, might've just countered that belief. If you've been a huge cult follower of Disney movies, then you know that there's nothing more predictable when it comes to what will save us all. A majority of their films have always centered around the importance of love. While that concept has always brought tears to my eyes and hope into my heart, as I've grown older, love is not the only determining factor to all our life problems. That is where Raya comes in, bringing a whole new dynamic into the mix by teaching kids (and adults) about trust.
Raya means "celebration" in Bahasa Melayu, and the name of Disney's first Southeast Asian princess could not be more fitting. We learned from our warrior princess that the five kingdoms in her world used to exist in harmony as one, Kumandra, alongside dragons. (Each of the five kingdoms was named after a part of the dragon. Spine, Fang, Talon, Tail, and Heart, which I thought was a great touch!) That is until a sinister force, called Druun, came into the world. Turning all living creatures into stone with a single touch. The dragons made the ultimate sacrifice by combining their powers to defeat the Druun. Which then left a crystal orb with its last remnants of dragon magic. Knowing the nature of human greed, the kingdoms fought over that, causing the return of Druun.
The First Southeast Asian Disney Princess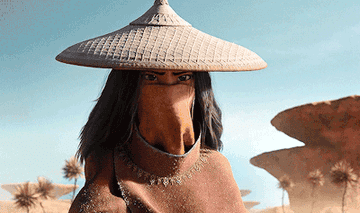 Hollywood has always lacked its Asian representation in movies, especially in Disney movies. With the launch of Raya and the Last Dragon, it added a new Disney Princess into the line and, most importantly, the first Southeast Asian Princess. This movie felt closer to home because, as a Malaysian, I could not be more proud of Adele Lim, a screenwriter of Malaysian heritage, who had a massive part in making all Southeast Asians' wildest dreams come true.
When talking about her experience, despite being incredibly proud of her Malaysian heritage, Lim has always felt as if that part of her had to be kept in a box. However, when she was gifted an opportunity to write about Raya, she described the process as natural as breathing. If you had watched the film closely, you'd realize some subtle Southeast Asian touch. Such as Raya's fighting technique which is inspired by Silat, a traditional martial art in Malaysia and Indonesia. They also cheekily named Raya's loyal sidekick, Tuk Tuk, referencing a rickshaw, a popular transportation mode in the Philippines. Not only will Raya and the Last Dragon be a haven for young Southeast Asian girls to watch and see a reflection of themselves, but also a cathartic for the Asian community in times of need.
Trust is About Taking The First Step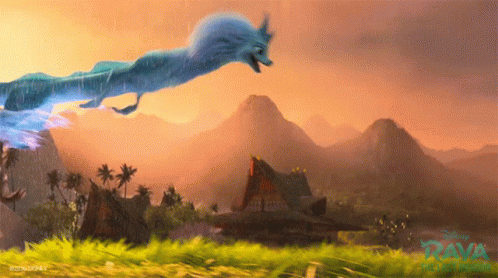 Hopeful. That was the word that Raya used to describe how similar Sisu is to her ba. To be frank, this movie gave me a breath of fresh air from the typical Disney movies. Much like Zootopia that brought the topic of bias and Big Hero 6 on grief, I'm delighted to see that Disney came out with one that will help parents teach their children about trust, forgiveness, and healing.
Despite Raya's good conscience in wanting to save her ba, her own downfall was due to her lack of trust. Her distrust in people stemmed from childhood when Namaari reached out on the premise of friendship but only to betray her. While trust issues are inevitable, it was also the thing that blinded her, resulting in Sisu, the last dragon's demise. Raya and the Last Dragon highlighted not only the importance of trust but also forgiveness. When Raya took the first step in trusting Namaari when the others couldn't have me in tears. We hear so much that trust is like a piece of paper. Once it's crumbled, it can never be perfect again. However, I could not have said it any better than Sisu:
"

It may feel impossible, but sometimes, you just have to take the first step, even before you're ready.

" —

Sisu (Raya and the Last Dragon)